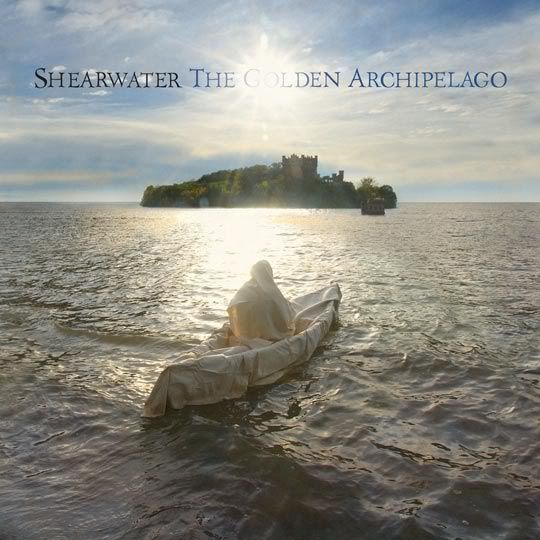 Shearwater have a masterful ability to hold themselves back, straddling just on the edge of bursting into some sort of euphoric splendor of sound. They reserve themselves to a hauntingly touching beauty, almost ready to explode forth, and then when you almost start to think they won't, it all comes out.
Started as a side-project by Jonathan Meiburg and Will Sheff of Okkervil River as an outlet for their "quieter" songs, they have really grown into their own sound. Meiburg's low, soulful voice fits the music perfectly, and while I wouldn't say they've left the "quieter" label behind, they certainly aren't afraid to be upbeat now.
I only discovered the band on their 4th full length,
Palo Santo
, and while I adored that CD as well as it's follow-up
Rooks
, I think
The Golden Archipelago
is my absolute favorite. I just can't seem to take it out of my CD player. I just let it cycle through again rather then putting in a new CD. I would venture to say it is their most accessible to date, and highly encourage new fans to start here and work their way back.
Score: 5 out of 5
Confused about our scoring system? Read this explanation.