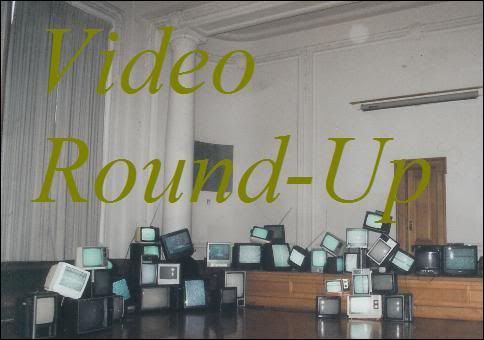 Video Round-Up is a weekly post collecting an assortment of videos from around the web. Whether they be music videos, creative viral marketing, just plain cool, or just plain ridiculous, they will all be found on Video Round-Up.


A friend introduced me to Cyriak, creator of outrageous dadaist YouTube insanity. I can't describe Cyriak's videos as well as they can themselves. I can only say that I can't not watch them.
The concept for this video is dubiously amusing, but it is indeed funny. My favorite line belongs to George Washington: "Executive decision: YES."
A fish with elbows is not the only awesome creature in this video of the Japanese ocean. But... you know, it is definitely the
most
awesome.
I was surprised to finally see the composer of a really fun soundtrack to an incredibly fun, great game, PopCap's Plants vs. Zombies. Laura Shigihara is one of the bubbly-happiest semi-Japanese ladies on the world wide web, and she plays a mean piano. This is an acoustic version of the ending theme of PvZ. So good!