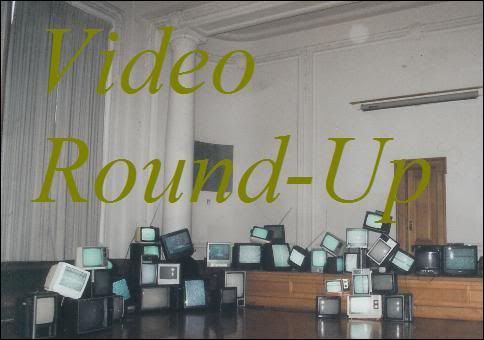 Video Round-Up is a weekly post collecting an assortment of videos from around the web. Whether they be music videos, creative viral marketing, just plain cool, or just plain ridiculous, they will all be found on Video Round-Up.


This week in the Round-Up: a great sketch from Jenny Slate, Ted Leo and the Pharmacists, Kewl Dogs, and Paul Rudd home videos? Indeed. Here we go.
Assuming this is by the Jenny Slate who has been an SNL cast member for a couple of years, I can't say I expected less. Her characters are getting better as time goes by, and her voice acting is totally praiseworthy. This video is hilarious.
Hey! Is that Paul F. Tompkins and John Hodgman in my Ted Leo and the Pharmacists video? Why, it is! Tompkins does a great job making a fun song into a funny music video.
Dog Time, wherefore art thou so great? It's because of both Yorick and his dog. This is a great video to watch at any time, because who isn't cheered up by a dog wearing sunglasses?
Paul Rudd: Bat Mitzvah DJ

Thanks to Alex for finding this rarity. Paul Rudd DJing a bat mitzvah in shorts with that crazy 90s flipped out hair?! It's almost unbelievable. Yet it sits before our eyes. Enjoy this piece of history!