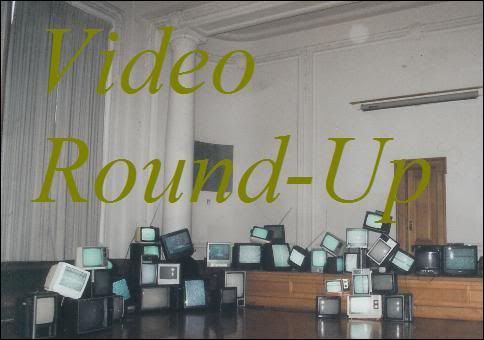 Video Round-Up is a weekly post collecting an assortment of videos from around the web. Whether they be music videos, creative viral marketing, just plain cool, or just plain ridiculous, they will all be found on Video Round-Up.
Happy Labor Day, readers! Now, I know that the US economy and the principles of capitalism detract from the purpose of Labor Day (Labour Day, as it's called in more fun countries). No, we cannot honor this holiday; we must work! The people need Long John Silver's greasy-ass fish, dammit! But for those of us who have the day off, or are getting home from work this evening and want to be happy, just click the Read More button and enjoy.
This video is hard to believe, but the dog really dances on two legs for three minutes. I'm totally impressed. And I
would
feel bad for the puppy, but it looks so happy!
Cee Lo Green and I share our home turf. I'm glad for that, because his work with DJ Danger Mouse (under the name Gnarls Barkley) is totally amazing. This silly song is a departure from his darker work, but he succeeds. And, honestly, what else could he possibly have called this song?
Forgive me if you're not a fighting game fan, but I'm just now studying the genre, and it's blowing my mind. Here's a match between the world famous Daigo Umehara and super famous American Sanford Kelly on Street Fighter IV. Pay attention to see what's so great about matches like these: not super flashy, but technically amazing.
I didn't care about Piranha 3D at all until I saw this. It feels good to know that even the actors in in the movie don't take their work seriously. Also, to their credit, they have a point about the Academy's needing to garner a younger audience.