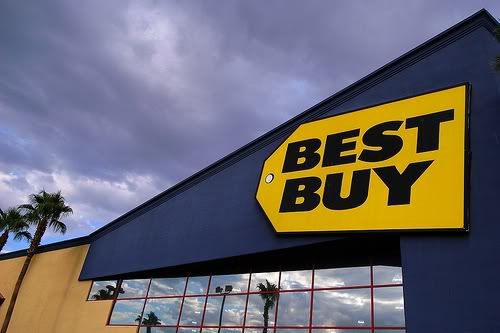 Its become somewhat common for separate vendors to offer products with slight differences from their competitors. Maybe Kmart will have those exclusive blue Doritos and Wal-Mart won't for whatever reason. When it comes to exclusives in things that matter -- like music -- it can be quite irksome.
Imagine my annoyance when trying to find Blaqk Audio's "Mute" -- a Best Buy exclusive -- on any mp3 sites for purchase. There were four versions of Blaqk Audio's album, CexCells, available when it was released. They are as follows:
1. Best Buy version with the bonus track "Mute"
2. Hot Topic version with exclusive album art and a bonus cover of Blur's "Boys & Girls"
3. iTunes version with the bonus track "Black Electric"
4. Chump edition with no bonus tracks. You can find this edition at any vendor other than the aforementioned.
I have no problem with bonus tracks so long as I can acquire them in mp3 form elsewhere. This, however, proved to be quite the dilemma.
I took it upon myself to find the Best Buy bonus track, but couldn't locate it anywhere online. I could download it for free from any torrent site, but seeing as how I spent money on Miley Cyrus' "Party in the U.S.A." (I know, I know), I felt the need to pay for a song that's actually, you know, credible.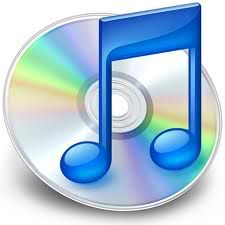 So, I shifted gears and decided to buy the iTunes track. I logged onto iTunes only to find I had to buy the full album to receive the bonus track that goes along with it. Excuse me? You mean I'd have to buy an album I already have in order to access one measly song. Such a situation wouldn't matter to a casual fan of the band, but as an avid fan, it is an immense annoyance to have to purchase 3 separate albums in order to collect 3 different bonus songs.
This is the type of thing that pushes people towards piracy. It's the record companies with their skewed schemes that can drive a person to download illegally, even if they wholly admire a band. I understand that this practice is done in order to gain publicity and advertising with a specific vendor, but if the album was released 3 years ago, shouldn't the exclusivity of these songs be over now that the run of the album's release is all but over? Why continue to splinter a band's fanbase by keeping these songs exclusive?