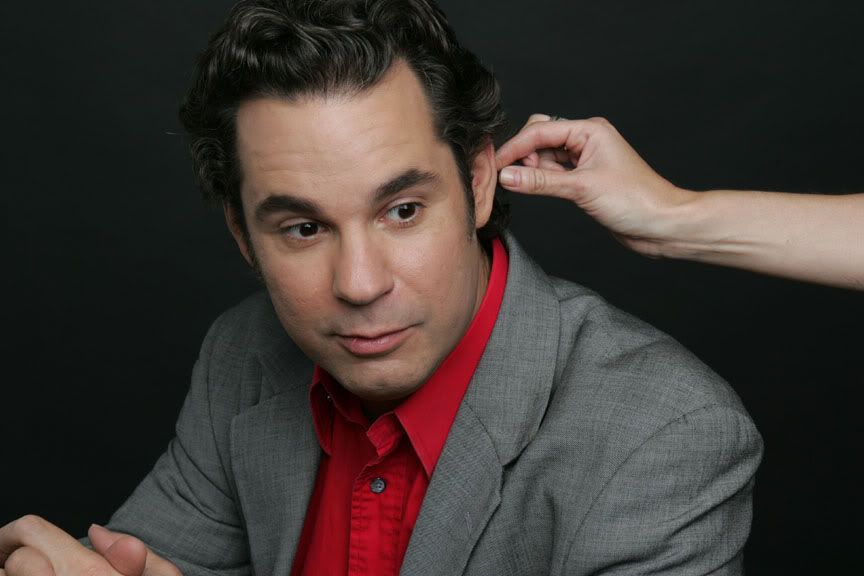 Insufficient Funds is a weekly post in which we feature a free, or very close to it, piece of media that you can enjoy without overdrafting your bank account. So if you're low on funds, stay tuned to Cerebral Pop every Friday morning.
Back on August 1st, comedian Paul F. Tompkins decided to pile onto the top of the growing comedian-hosted podcast heap. He had guested on numerous shows before that point, from
Jordan Jesse Go
, to Comedy Death-Ray Radio, and
Stop Podcasting Yourself
-- but rather than completely yank the styles of those shows, he created something all his own. The Pod F. Tompkast was born.
The show sticks to a set formula -- at least it has so far -- but the segments, hour or so length, and once a month release help to keep it from growing stale. Every episode contains an exciting re-enactment of what Paul describes as "The Great Undiscovered Project" -- a collaboration between an ever-increasing list of celebrities with which Paul does hilarious impressions -- as well as a clip from his monthly live show in Los Angeles and a phone conversation with his good friend, comedian Jen Kirkman. Not to mention the often hilarious ramblings they precede each of the segments.
When the show came out, the Jen Kirkman conversation was the only segment I was a little iffy on. I've loved her when she was on other comedy podcasts, but here it just felt like a conversation between two friends. I expected him to talk to new people each week, but when he brought Jen back every episode the conversations started to grow on me. There's no questioning the fact that they are good friends, and you can really hear that when listening to a conversation. It makes every little joke pop even more than it would have with two casual acquaintances.
All of these things add up to the Pod F. Tompkast being one of my favorite podcasts ever. If you follow me on Twitter you've no doubt read one of my overly-excited tweets every first of the month when a new Tompkast drops. In case you aren't yet convinced, here's a clip from the show. It's taken from the part of the show where he plays a clip from his live show, so it's like a clip within a clip. If you can handle that mind freak, then you should thoroughly enjoy it.
Subscribe in iTunes here
.