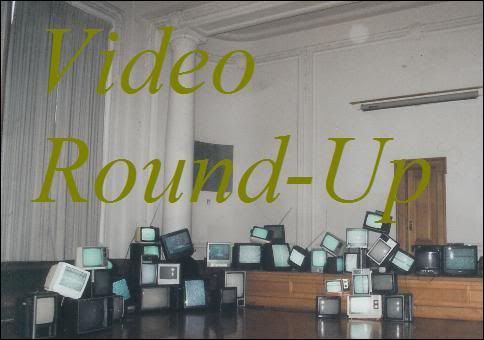 Video Round-Up is a weekly post collecting an assortment of videos from around the web. Whether they be music videos, creative viral marketing, just plain cool, or just plain ridiculous, they will all be found on Video Round-Up.
As part of Cerebral Pop's end of the year content, Chris and I are going to take a look back at some of our favorite videos that we featured in the Video Round-Up in 2010. If you watched them already, consider it a fond look back. If not, then they're new to you! Also, it provides us an opportunity to write about videos each other picked out, so you'll have new descriptions to read! Yay!
This one is from Chris' first ever Video Round-Up! History! I would love to have a weatherman like this guy in my area. My local news teams are all full of people that think they are much cooler than they really are.
This video does indeed blow my mind, and I didn't even need to press rewind. Because it's a YouTube video. There isn't a rewind button on YouTube, you'd just hit play again after it finished. I suppose you could drag the little progress bar backwards in an effort to simulate rewinding if you really wanted to get the effect of rewinding it, but you should really find something better to do with your time.
When Chris started doing the Video Round-Up for us, I noticed a lot more incredibly strange videos showing up. Like that last one, this one boggles my mind. Yet, it is still somehow super awesome in a way in which I can't at all explain.
Flash mobs have become common-place these days. I honestly think if I ever came across one, my reaction would be something like, "Oh, yep. You're all dancing to Lady Gaga music. Can you please move now?" Still, back when organizing a flash mob took some creativity and planning, they captured my imagination. The "victim" of this particular one will likely bring it up for the rest of his life. You think anyone will talk about that time they saw a bunch of teen girls in ugly outfits dancing to Lady Gaga? Probably not.