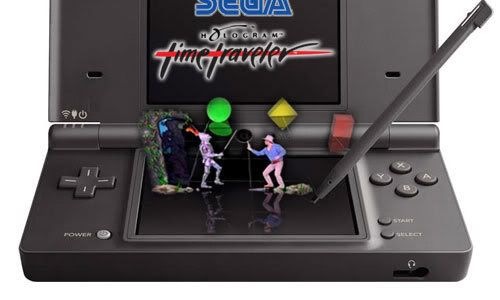 We gamers are a sensitive type. Deep down inside, we all love the gimmicky products that are ever present in our industry of choice, but we need to be the first to call out bullshit marketing ploys when we get the faintest whiff. But it's a very hard line to walk, because in the American capitalist society, even genuine attempts at pushing an industry forward are also thinly veiled attempts at becoming the "next big thing" in video games.
After I started playing my DS, I was eager to pick up some games that made use of all of it's features. Unfortunately I picked up Yoshi Touch & Go, which simply wet my appetite for the future of touchscreens and dual screens and microphones. My skeptical mind was convinced that this game showed what could really become of the future of handheld gaming, and I was excited.
It has been five years now since I was overwhelmed with the possibilities of the DS. Where do I stand? Well, I'm playing through Final Fantasy 4 at the moment, and I hope to pick up Chrono Trigger after that. In case you aren't aware, the use of any DS-specific functionalities in those two games is minimal at best. Now, I'm not saying that that proves the DS was a gimmick, it just leaves me confused.