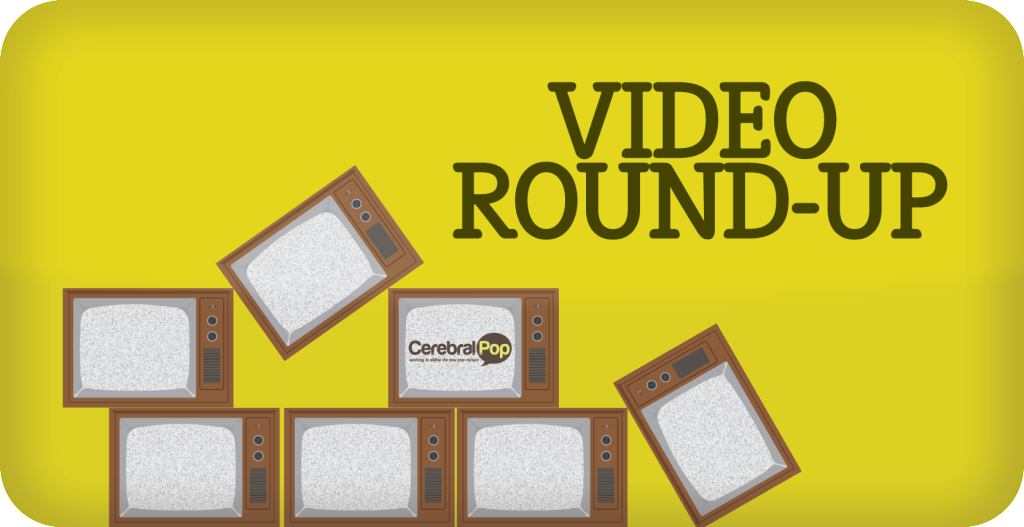 Video Round-Up is a weekly post collecting an assortment of videos from around the web. Whether they be music videos, creative viral marketing, just plain cool, or just plain ridiculous, they will all be found on Video Round-Up.
Last night many people were handed little statuettes of a naked man made of gold. This Video Round-Up has one video that is kind of related to that event because I only watched it sporadically for a total of maybe 15 minutes. Still, it's really good for SEO if you have recent big news items in the titles of your blog posts. Stay tuned next week for our Charlie Sheen Edition.
The best part about the Internet is that when people spend inordinate amounts of time on ridiculous things just for fun, we get to watch it. Imagine all of the elaborate rube goldberg machines we missed out on before YouTube was invented. Websites are invented, by the way.
This clip isn't funny because they keep mistakenly saying things that can be taken as sexual innuendo, though, that has some part of it. What really drives it home is the fact that the two men can't stop giggling like idiots, and the two women have no clue why.
I was skeptical the first time I watched this video. My jaw dropped, but then I laughed and said it couldn't be true. The next day I was curious and though I would try it out just to see. It worked! It took me several times before it did, but once I nailed it my wife ran in the room and began orally pleasuring me, then admitted she wanted to have a 26thsome with me and the cheerleading team from the local college. That's how great this trick is.
If you disagree with Randy Newman winning an Oscar, you are stupid. That man is a miracle, which means I don't know how he fucking works.