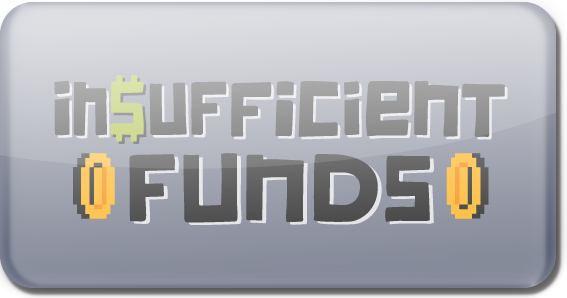 Insufficient Funds is a weekly post in which we feature a free, or very close to it, piece of media that you can enjoy without overdrafting your bank account. So if you're low on funds, stay tuned to Cerebral Pop every Friday morning.
A thousand punk bands are recording themselves in a thousand different basements right now and you will likely never hear the results. Some of them might have a lot of promise, but they'll break up before they ever get the chance to see that potential realized in a real studio with a producer to help them sound their best. Thankfully, the Internet allows us special access to this formerly lost world of music.
Evil Empire fits nicely into this category. I actually discovered them from their next release,
Does This Genocide Make Me Sexy?
, which is a significant step up in recording quality. I fell in love with their volatile sound and immense potential. So, I dug up their first recording to see how it compared.
Evil Empire Sucks
has many of the same songs as Genocide, and it sounds like they recorded it by having the entire band crowd around one single recording device and bang out the songs all together. It's definitely not an ideal way to make an album, but it captures a certain something that the music studio never can. Maybe it's partly because I'm already a fan of the band's music, but I really enjoy listening to these extremely rough and early versions of their songs.
It makes me think about all of those bands that will break up after doing that one impromptu home recording so they have something to sell for a few bucks at their show. It might sound awful, but you hear the passion and the drive they have to play music. You hear the potential.
If you want to hear
Evil Empire
's potential, you can download
Evil Empire Sucks
for free
right here
(Click the "Download Now" button, not those giant "Download" ads that try to fool you.) If you want to hear a majority of those songs in much higher quality, I'd suggest picking up
Does This Genocide Make Me Look Sexy?
for the more than affordable price of $8
right here
. It's worth it if you like ska punk at all.
Here are some tracks from Genocide to help entice you: