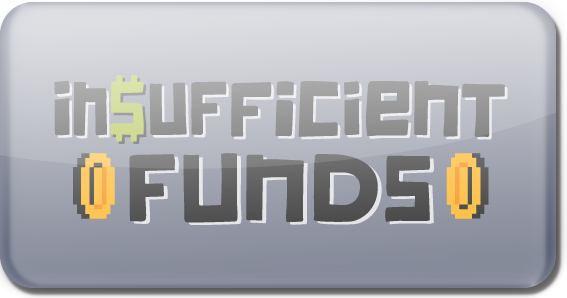 Insufficient Funds is a weekly post in which we feature a free, or very close to it, piece of media that you can enjoy without overdrafting your bank account. So if you're low on funds, stay tuned to Cerebral Pop every Friday morning.
When Kevin Smith (director or Clerks, Dogma, Zack and Miri Make a Porno, etc.) began building a podcast empire, his friends Walt Flanagan and Bryan Johnson were second in line to make a show. I'd somewhat known both of them from appearances on
SModcast
(Smith's signature podcast) and from Johnson's directorial debut,
Vulgar
, but I was hardly prepared for just how much I would fall in love with their podcasting endeavor. Add in Brian Quinn and a rotating cast of their other acquaintances and it only gets better.
I listen to a majority of the podcasts on the SModcast Network, but
Tell 'Em Steve-Dave
is the one that I look forward to the most each week. It's not only their brand of humor that draws me in, but their complete and utter honesty that makes them so easy to like and relate to. You can really tell that they've been friends forever and that's what makes them play off each other so well.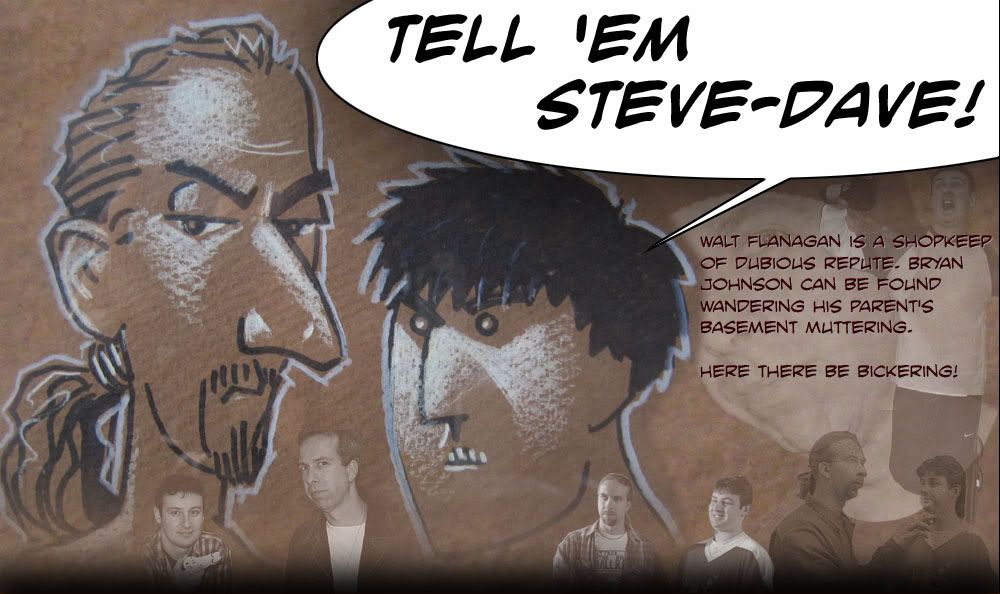 Sometimes a podcast can get kind of stale, falling into the same formula week in and week out. The Tell 'Em Steve-Dave crew never seem to run into that problem because they're always trying out new things. Whether they're wandering around a flea market interviewing the colorful characters, inviting a hypnotist on the show to try to work his magic on them, or trying out one of Walt's new games, there's often something fresh to listen to.
It might be hard for you to break-in this late in the game, but it's definitely worth it. If you download an episode and get turned off by a lengthy discussion of Bryan's struggles with depression or Walt's refusal to talk about "hot button issues," then tough it out. Once you've listened to the show long enough and have come to think of these three guys as weird sort of friends talk directly to you and never respond, you'll find that stuff interesting as well. Until then, just trust me and keep listening to the show every week.
You can subscribe to the show in iTunes
here
, or listen online
here
.