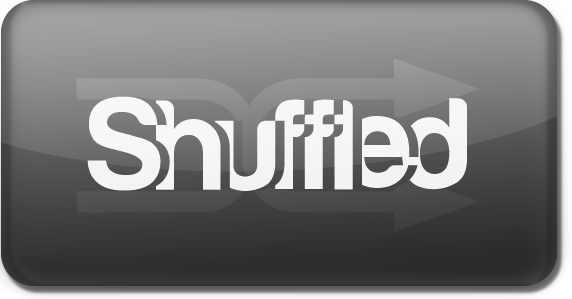 Every other Wednesday either Matt or Alex C-Y share their love of music in an assortment of ways. Shuffled is a podcast whose format is as varied as their tastes in music, so hopefully you won't ever be bored and everyone can find something to enjoy.
It's a whole Shuffled full of Christmas music! There is a lot of Christmas music out there these days, but you aren't going to hear these songs at the mall while you're getting that last minute shopping done. No, these are a different kind of Christmas song. Hopefully there's a bit of something for everyone. Enjoy!
Track List
1. The Hives (w/Cyndi Lauper) - A Christmas Duel
Buy the
MP3
.
2. Sloppy Seconds - Lonely Christmas
(From: Knock Yer Block Off!)
Buy the
MP3
or
album
.
3. Frightened Rabbit - It's Christmas So We'll Stop
Buy the
MP3
.
4. Nuclear Rabbit - Santa Claus is Selling Crack
(From: Vicuna)
Buy the
MP3
or
album
.
5. Mew - She Came Home for Christmas
(From: A Triumph for Man)
Buy the
MP3 (This is the shorter Frengers' version)
or
album
.
6. Morning Glory - Not Another Christmas
(From: Demo 08)
This used to be on their MySpace, which is gone now. Not sure where to get it anymore.
MP3 | iTunes | RSS
Ser Flash, the creator of Shuffled's intro and background music, is selling his albums for only a dollar right now. Pick them up! They are well worth it.