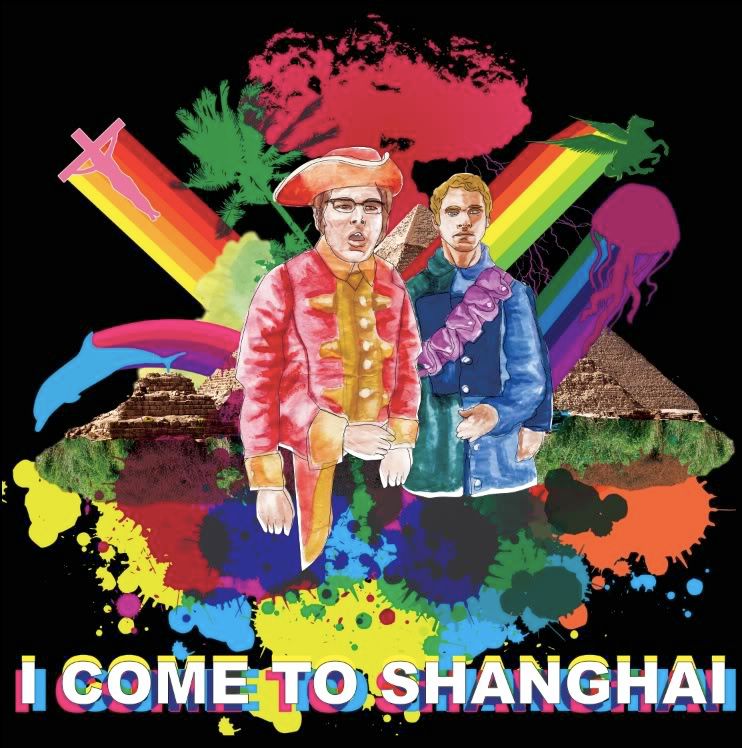 We here at Cerebral Pop do love I Come to Shanghai, so it's good to know that the duo Robert Ashley and Sam Frigard are still piecing together some far out tunes. This week saw the official
digital release of Eternal Life Vol. 2
after wrapping up a short, but very successful,
Kickstarter
fund drive. Even better still, the band released a new music video by Benj Braman, aka
adventureface
, to the tune 'Tied Down'. Watch it below in all its full screen, thrift store style glory!
Be sure to grab a copy of Eternal Life Vol. 2 after listening to it on
Bandcamp
where you can also listen to and/or
purchase Vol. 1
or pre-order both of them together on vinyl. The style on these two pairings has changed a little bit from the band's self titled debut with a greater focus on psychedelic effects and haunting melodies. Personally I dig the new blend and it's slowly and steadily rising in my music library's play counts. The video is in the spirit of the weird and offbeat with so much vintage VHS qualities poring out of it that I feel I should be hitting the rewind button instead of restart. If you are interested in knowing more about I Come to Shanghai, check out our
interview with Robert Ashely
.
I Come to Shanghai -- Tied Down