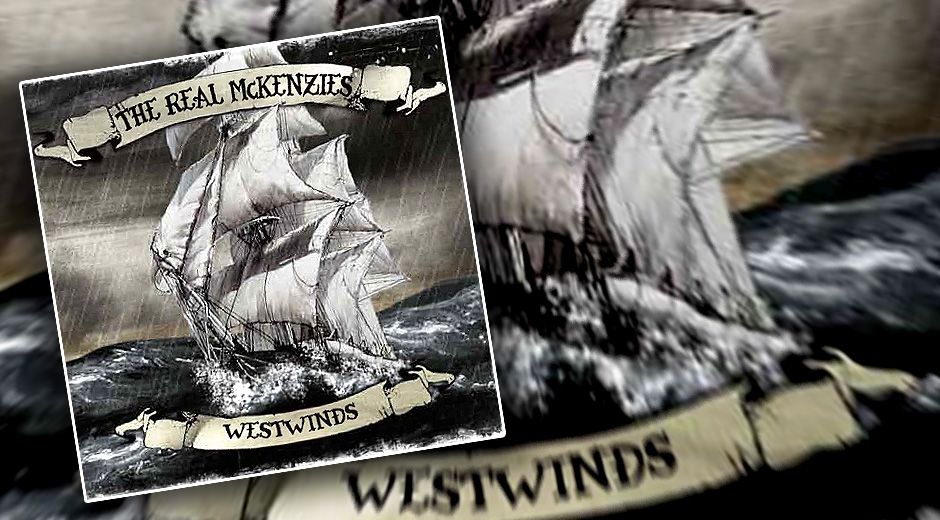 I'd never heard of
The Real McKenzies
when I drove an hour and a half to see them play at the bar my brother worked at, but the bagpipe player was enough to convince my then girlfriend/now wife to come along, and any time I can get her out to a show is a win in my book. It's near impossible to describe in words the energy the band puts forth in their live shows, but it was definitely a high point in my concert-going career.
The problem is, none of the McKenzies albums have really delivered for me. The faster songs just don't seem to translate the intensity of their live performances onto the record, and the songwriting just isn't there. A band like
The Dropkick Murphys
(obviously comparable in this case because of the similar Celtic influences) disappoints me because they've never put out a completely solid album, just ones filled with high points and valleys. The Real McKenzies don't even do that; I've never heard them excel past just plain old "good" on their albums, and their newest,
Westwinds
, is no different.
For what it's worth they do explore some different territory on the album. A lot of the tracks could feasibly be classified in completely different genres besides punk, though, they'd hardly make even the tiniest of splashes there. The only real strength of the record comes in the songs that are tried-and-true punk, but even those are pretty average. They don't have the excellent songwriting needed to propel them where they'd need to be to make this record worth checking out, so instead they just plateau at that "good" level I'd mentioned before. They're solid enough punk songs that will probably sound great live and inspire much dancing and moshing, but on disc they're just alright.
I'm sure The Real McKenzies still put on a great performance some seven years since I saw them. I wouldn't mind going to see them again as I'd likely enjoy the show quite a bit, but I probably won't ever sit down and listen to Westwinds again, even in preparation for one of their concerts. It's not awful, it's just not worth it to me. I would give the record a 3, for average, but the high points are the only average parts of the album.