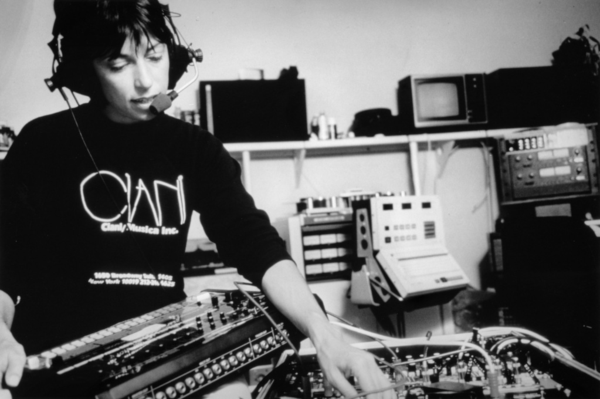 It has taken me a long time to try and wrap my head around how best to describe
Lixiviation
.
Suzanne Ciani
was a pioneer in synthesizer music in the 1960's and has consistently continued to produce innovative albums. During her prolific career, she has composed theme songs for shows and companies as well as commercial jingles in addition to her personal songs.
Lixiviation
is a collection of examples from all of these pursuits. The best way to describe this album is as a musical version of a coffee table art book with half the pages missing; it seems disjointed and incomplete.
Of the 16 tracks, seven are legitimate songs. There are five corporate "logos" and three TV spots. I have no idea how to classify "Sound of a Dream Kissing," a highly experimental 52-second track that sounds like something Ciani included on the album for sentimental reasons. The logos are interesting in their own right; my favorite one for Coca-Cola uses a synthesizer to perfectly mimic the sound of a soda can being popped open and poured. Because I'm a fan of video games, I also liked the old Atari spots which utilize synth to evoke a robotic/futuristic sound that is somehow also quite cheerful and lighthearted. However, these "songs" are really just nostalgic curiosities and museum pieces. The album's real strength lies in the full-length songs it contains.
Every note of Lixiviation sounds like it came straight out of the 80's. Despite the fact that this sound is something I used to consider corny, it truly is an intriguing record of how far electronic music has come over the years. I found "Princess With Orange Feet" and the title track to be particularly surprising; they sound like they could be released on Bandcamp as part of the soundtrack to an indie game. In addition, "Paris 1971" feels like an early attempt at ambient music with its dreamy soundscapes and hypnotic themes. I would have liked to hear more of these.
This is my final quibble with
Lixiviation
: The songs, corporate logos, and advertisement spots are all interesting examples of Ciani's work, but I was left wanting to know more. The album is clearly meant as a retrospective, but a second disc and a clearer sense of progression would have been nice. I can imagine making use of current technology to turn this album into a sort of coffee-table book iPad app that would let you explore Ciani's musical history by listening to her tracks as you read about her process and motivations for writing them. One might even be able to watch the TV spots that used Ciani's musical logos and jingles. This is what I wished for as I listened to
Lixiviation
. As the album stands, however, it is still a great stepping stone to learning more about this fascinating artist and her work.