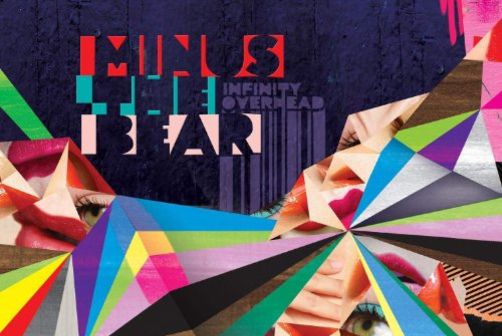 After 2010's slickly produced and predominantly poppy
OMNI
,
Minus the Bear
's fifth full-length offering finds them getting back in touch with the rock edge of their earlier material in order to deliver their tightest record yet. It's the type of album that bands often choose to self-title.
Leading track, and first single, 'Steel and Blood' kicks things off with a mix of 'Nothing Left to Lose'-era Foo Fighters guitar rock and the Seatle quintet's signature, synth infused pop; and it's imediately followed by the driving funk beats of the equally kicking 'Lies and Eyes.'
It's on the third track ('Diamond Lighting') where the band starts to balance things out by letting their knack for chilled-out soundscapes take the stage, before bringing back the energy of the previous cuts throughout the following two numbers ('Toska' and the breezy, ska-tinged 'Listing') -- a pattern that's succesfully repeated with the arrival of the super laid back 'Heaven is a Ghost Town.'
The album's best part, however, comes during its 3 track final stretch. 'Zeros' is a pumping, riff-driven rocker straight out of 2002's 'Highly Refined Pirates'; 'Lonely Gun' is a psych-rock/dance number that shows off the band's mastery of groove; and closing track 'Cold Company', makes it clear that guitarist extraordinaire
Dave Knudson
used to play with metalcore mavericks
Botch
; by dropping a bass-heavy guitar riff throughout its verse that any modern post-hardcore band would be envious of.
In the end, the band's decision to bring back the guitar sound of their earlier days (and Matt Bayles as producer) pays off by delivering a rock record that doesn't neglect their love for funk and psychedelia, and that's engaging from the beginning until the end of its lean, 40 minute length.