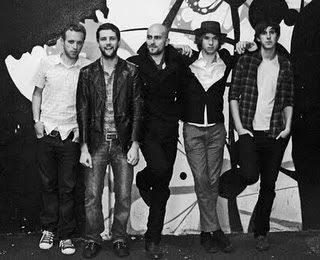 Thursday, September 23 @ Barfly (Camden Town, London, UK)
The idea of a singer/songwriter from the Bruce Springsteen School of Working Class Rocking that comes from northern England is a bit strange -- especially considering that the U.K. has its own fair share of blue collar rock legends. But Rob Cowen and his band (The Dissidents) are out to prove this idea might not be as strange as it sounds -- in fact, once you've listened to them, you'll be convinced.
After the opening act,
Winterhours
, was through with their set (a rather uninspired group of generic alternative rock tunes), Rob Cowen and his backing band (and the Barfly's sound engineer) set-up their gear as fast as possible in order to maintain whatever momentum the show had gathered until then.